In a world where fraud seems to provide weekly news headlines, Wegmann Dazet's experienced team can aid you in designing programs to minimize risk in your internal operations. However, our perspective is broader than that. We see Internal Controls as an integral part of any organization's financial and business policies and procedures. Internal Controls consists of all the measures taken by the organization for the purpose of: protecting its resources against waste, fraud, and inefficiency; ensuring accuracy and reliability in accounting and operating data; securing compliance with the policies of the organization; and evaluating the level of performance in all operational units of the organization. Internal controls are simply good business practices.  From the practical matter of why people steal, just take a look at the image below.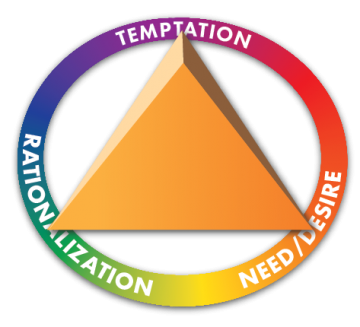 Of the three corners of the Fraud Triangle, you as a business owner can only control one…the Temptation to steal.  A temptation created in your company by lax controls.  The other two corners are all human nature all out of your control.  Control the temptation and you put the other two at bay. In your case if inadequate controls have led to fraudulent activity, our experienced professionals can assist with the forensics to support any legal action or simply to provide damage assessment.  Either way, we should meet.
Let us visit with you today to see how we can assist your company in this important area.