The management of Wegmann Dazet has been closely monitoring the spread of the novel Coronavirus throughout the city of New Orleans and surrounding areas.  As with everyone, we are concerned about our clients as well as our people as we work through this unprecedented situation.  Since the beginning, we have encouraged our staff to focus on healthy habits and reminding them of the importance of proper CDC recommended procedures for preventing the spread of this illness.
We know this is having an impact on everyone in a way that none of us have experienced before.  With all that has happened over the last week with regard to school and business closings, we felt it was best to institute our remote work policy for employees who may feel more comfortable working from home or who are caring for a child who is home from school.  Our existing policies, procedures, and technology give us the ability to service our clients from any location.  Please know that our employees have been practicing such policies for many years in times of personal hardship or during community-wide interruptions such as hurricanes and other events.
To our clients, know that we will be there for you and be responsive as always.  Due to the current conditions we encourage clients to take advantage of technology whenever possible to communicate with us via email, telephone, and our Share file site.  More specifically, our Share file site is available to all clients, and we are happy to assist with setup should it be necessary for you or your business.
Even though we are in uncertain times, please understand, our people and our clients are why we are successful, and we will always do what we feel is best to make sure they are protected.  If there are any issues that you encounter or feel like you need to discuss, please do not hesitate to contact our office or a member of your engagement team directly.
We will continue to keep clients posted as information becomes available regarding federal and local assistance.  In the meantime, we hope you, your family, and your businesses weather this storm and know that we will be there to help whenever you need us.
Thank you,
The People of Wegmann Dazet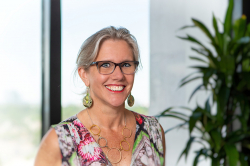 Latest posts by Karen Dunn
(see all)