When is revenue yours?  Sounds like a simple question but when you apply the principles of "Revenue Recognition" accounting standards that now apply, that simplicity gets challenged.  Why is this important?  Read on and we will give some clarity to the graphic below.
Any company, especially one required to produce financial statements for a lender or investor, must "recognize" revenue in the proper period in its financial statements.  There are various factors that determine the "recognition date" which can impact both your financial statement performance and your income tax liability.
The Financial Accounting Standards Board now current standards on revenue recognition attempt to remove inconsistencies and weaknesses in past revenue requirements and to improve comparability of revenue recognition practices across entities, industries, jurisdictions and capital markets.
This standard became effective for annual reporting periods beginning after December 15, 2018 (for the calendar year ended December 31, 2019) for privately held entities.  For publicly traded entities, the standard became effective for annual reporting periods beginning after December 15, 2017.
Under the new standard, entities must evaluate their sales contracts and recognize revenue based on specific guidelines.

As a result, most companies in the U.S. can anticipate changes to existing processes and contracts including modification to existing contracts with customers, fine-tuning compensation arrangements of sales department and IT, in addition to the impact on financial statements, loan covenants and taxable income.
How are we helping our clients?  By reviewing customer contracts and discussions with our client we can help determine the potential impact the new standard may have on financial statements, bank covenants, income tax liability and more.  We may also be able to work with you to modify contracts so that revenue is recognized as intended.
Wegmann Dazet is one of the largest locally owned CPA Consulting firm in the New Orleans area.  See our team strength here.  Let us know how we can help you get prepared.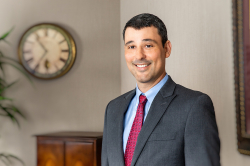 Latest posts by Tommy Laine, CPA
(see all)